Delivery Time 1 - 3 Business days
Inspired by the beautiful Maishima Seaside Park
• Made of 100% Lyocell™
• Slim fit
• Exclusive design made for OUTRGS
• Maishima' Floral print
Product information
This Shirt is made of a high quality and most sustainable fabric, Lyocell™, an exclusive must have in your wardrobe.
Inspired by the diversity of flowers in the Maishima Seaside Park in Japan, this item you can wear for various occasions during the year. Crafted from 100% Lyocell™. The uniqueness of this item is the comfortabel fit, the exclusive print made for OUTRGS and the softness of the fabric. An eye-catching item!
Material: 100% Lyocell™
Print type: Maishima
Fit: Slim fit
Sleeve length: Long sleeve
Product name: Shirt Maishima long sleeve
Produced in: Portugal
Designed in: The Netherlands
Model: Maurice measures 194cm and is wearing a size XL
Model Maurice measures 194cm and is wearing a size XL
• Fit: Slim fit
• Length: 194cm
• Available in sizes: S, M, L, XL
S M L XL
Chest 51 53 56 59
Bottomwidth 51 53 56 59
Bodylength front 76 77 79 82
Bodylength back 78 79 81 84
• Material: 100% Lyocell™
• 100% Italian cloth
• Print: Maishima Floral print
• OUTRGS branded engraved buttons
Finely woven fabric made from TENCEL™ which has been digitally printed with a unique flower allover print design for this shirt.
We took these allover print-designs to the next level by having these prints made by hand with markers according an analogue collage technique. The shirts are soft to the skin with a tailored fitted design and have their branded engraved buttons.
• Cool (30º celsius) gentle machine wash
• Do not bleach
• Do not tumble dry
• Low heat iron
• Dry clean with care
When out of the laundry-machine and wet, the fabric will look stiff. After drying and ironing it will be soft again. This is a natural characteristic of Lyocell.
Youtube content can't be displayed with your current cookie settings. Select "Show Content", to view content and agree to the Youtube cookie settings. Get more info in the Youtube Privacy Policy. Opt-out here at any timecookie setting.
Show Content
Style is a way to say who you are without having to speak
Life is too short to wear boring clothes
#beoutrgs
Stay Unique, an original is worth more than a copy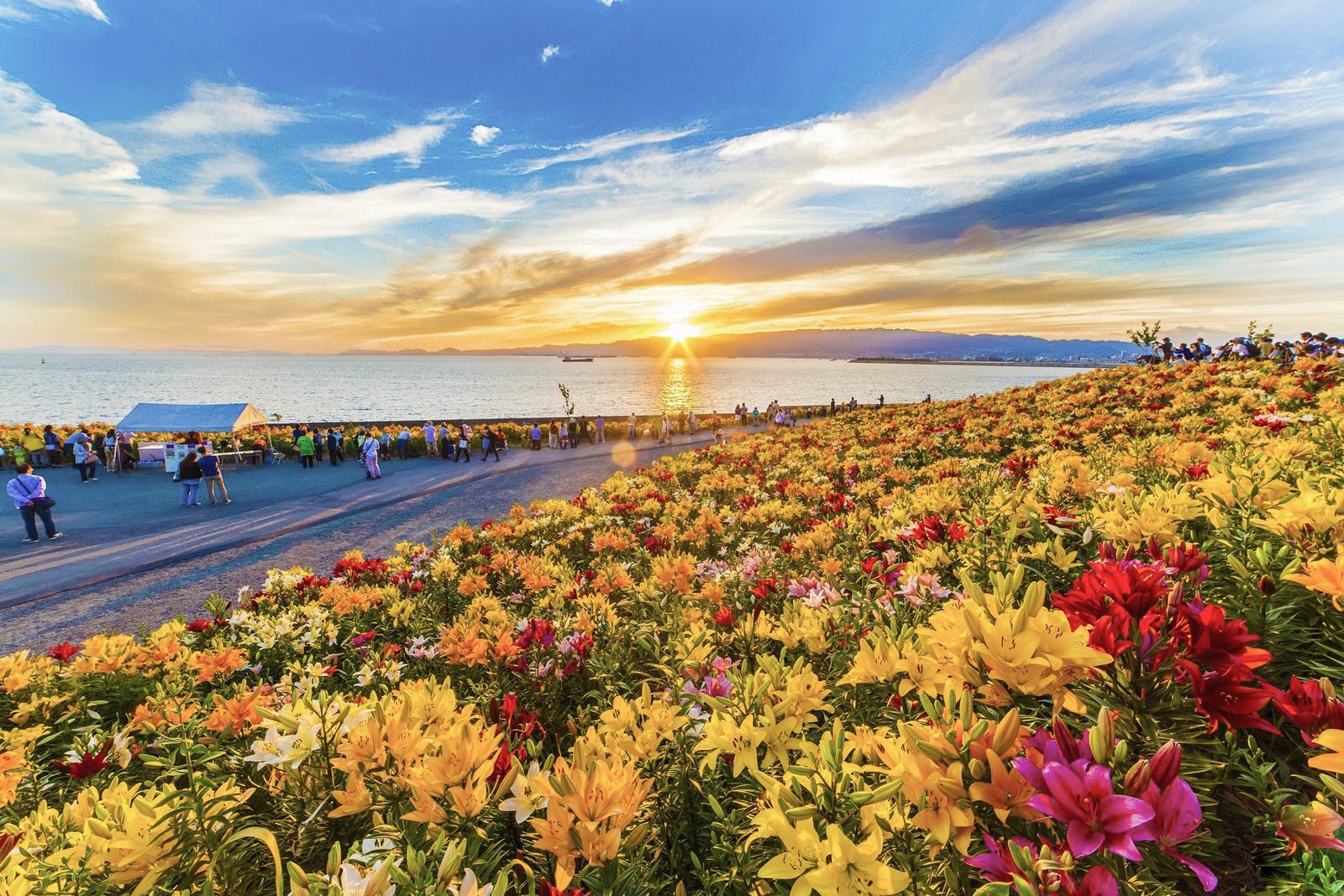 Maishima Seaside Park
Osaka Maishima Seaside Park in Japan is located just in front of Osaka Bay and the annual Nemophila Harmony festival takes place near the seaside zone, with one million Baby Blue-Eyes Flowers blooming. The colors in the Maishima got us inspired by these beautiful field of flowers.